Partner Stories
AdEPT

.
Image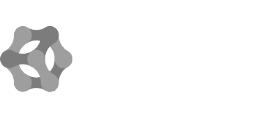 WHO ARE ADEPT
?
AdEPT are a managed services and telecommunications provider offering award-winning, proven and uncomplicated technical solutions for more than 12,000 organisations across the UK: 'Uniting technology, inspiring people'.
ON CHOOSING NASSTAR
.
"The service qualities we looked for in our partner were robust, secure connections to offer our customers, coupled with the reassurance of a responsive, knowledgeable and passionate support team. In Nasstar, we have all that and more.
"From the start, our account manager showed a real concern for our company by taking time to understand our business needs and discuss the connectivity solutions that can best support our customers.
"Primarily we were looking for unlimited usage products, which Nasstar could help with".
ON OUR PORTAL
.
"Our team use the partner portal every day to place orders, manage connections and self-serve anytime, anywhere.
"It's an intuitive tool that appears to be kept fresh and updated regularly, which also makes a difference as a portal which never evolves can be frustrating. It's helpful having one place to find all the required information and a wealth of marketing support available should we need it, from white labelled papers to campaign material and product training guides for new starters."