OneConsultation
.
Transform in-person appointments with virtual consultation software.
OneConsultation Product Sheet
OneConsultation takes the virtual consultation experience to the next level. Enabling fully interactive virtual consultations on any internet-connected device, users can attend appointments and seek professional support from the comfort of their surroundings, with just one click from any browser, smartphone, tablet, or PC.
Image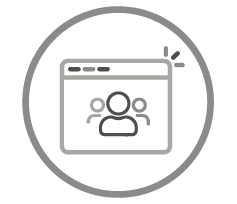 How will OneConsultation benefit your customers?
Improved accessibility and fewer missed appointments
Provide access to critical services for those who struggle to attend in-person appointments.
Time efficiencies
Virtual consultations can take place from any location, at any time, bringing existing services to more people.
Adaptable and scalable
Easily customisable, with the ability to create multiple separate waiting areas for different services.
Secure and GDPR compliant
Hosted in Azure, users can be assured that confidential information is secure.
Seamless experience
Setup and usage are easy and familiar with no software required – join with just one click.
Cost-efficiencies
A scalable fixed-monthly cost model with no upfront technology charges.
Exploits existing investment
OneConsultation leverages the existing Skype for Business or Microsoft Teams deployment.
Got a question? Or not already a partner and interested in becoming one? Let's talk.