PCI Solutions
.
Ease the burden of PCI DSS compliance with our straightforward and secure solution.
PCI Solutions Product Sheet
If your customers' take card payments by phone, maintaining and proving compliance can be costly, difficult, and time-consuming, exposing them to the risk of financial, legal, and reputational penalties. PCI compliance solutions like ours remove payment data from your contact centre and give you peace of mind.
De-risk your organisation, ensuring PCI compliance at every step while empowering your agents to focus on providing a great customer experience, from anywhere, on any device.
Image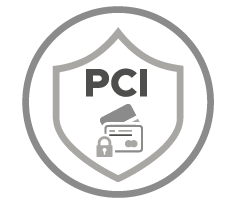 How will PCI benefit your customers?
Ease the burden of PCI DSS
Reduce their scope for PCI DSS auditing, so they can focus time, money and attention on the things they do best, and avoid financial penalties for breaches and increases in merchant fees for non-compliance.
Protect brand and eliminate customer concerns
With consumers increasingly reluctant to read out their payment card details to agents, our solution helps to overcome their reservations and increase brand trust and reputation.
Full-service design and onboarding support
Dedicated UK-based account management, service design and technical support.
Reduce call handling times and lost transactions
Our solution makes paying for goods and services by phone quick and easy, improving the calling experience for customer and agent and reducing transactions lost to error.
Multi-site coverage
Supports both on-premise and IP-based telephony, so whichever setup your customer has, and whether agents are based at call centres or remote locations, the solution can be configured to meet individual needs.
Got a question? Or not already a partner and interested in becoming one? Let's talk.