Single Line PSTN Replacement
.
Get next-generation broadband with OTT Voice.
Single Line PSTN Replacement Product Sheet
This combined next-generation connectivity and over-the-top voice product is the perfect solution for the replacement of an existing single line PSTN.
This combo is designed to act as a voice-only product and for that reason utilises 0.5Mb SoGEA (Single order Generic Ethernet Access) the next generation of data connectivity.
As a direct replacement to PSTN services, Nasstar single line PSTN Replacement ensures your customers don't lose their voice services and are future-proofed.
Image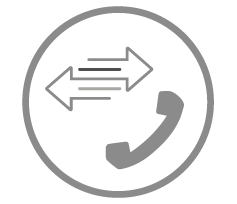 How will Single Line PSTN Replacement benefit your customers?
Retain existing phone number
Customers can continue using their current number by porting their existing telephone number onto IP Voice or receive a new telephone number.
Reliable, high-quality service
Allows customers to continue using voice service or easily divert through the portal when there are connectivity issues.
Voicemail, 1471, Call Waiting, Caller Display all included
All the features that your customers are used to when they need them are included in the package.
Lower costs
VoIP solutions are software-based, which means you don't need any infrastructure, upfront costs, or additional hardware.
Increased flexibility
Accessible from a variety of devices, which means no need to be tied to a desk phone anymore.
Got a question? Or not already a partner and interested in becoming one? Let's talk.