SoGEA (Single Order Generic Ethernet Access) Broadband
.
The next-generation of data connectivity is here.

Offering a data-only connection, you can save time and money and future-proof your customers by preparing them for the PSTN switch off.
SoGEA (Single Order Generic Ethernet Access) Broadband Product Sheet
SoGEA removes the need for a telephone line, providing a data-only connection without a PSTN service that is ready for BT's PSTN switch off in 2025. Simply put, it means broadband without the phone line. As traditional phone line installation is not required, costs are reduced, and ordering is made simple. But as the technology is based on the current FTTC technology, SoGEA delivers the same performance and data rates.
Image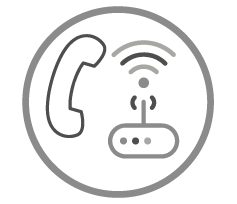 How will SoGEA benefit your customers?
Fast and easy to install
Your customers can be up and running within 10 working days of ordering.
Single order for phone and broadband
Keep it simple and deal with only one provider, meaning only one order to keep track of. Plus it cuts costs as only paying for one service.
Future-proof their business
Helps ensure they are covered ahead of the PSTN withdrawal.
Better reliability
No phone lines mean there is less chance of interference or an unstable connection.
Quicker fix times
One provider means faults can be resolved faster and more efficiently.
Unlimited data
All the data they need for their business requirements with no extra fees and no caps to worry about.
Got a question? Or not already a partner and interested in becoming one? Let's talk.