Ethernet Solutions
.
Fast, reliable, and competitive solutions for busy businesses.
Ethernet Solutions Product Sheet
Provide your customers with a fast, direct connection to the internet, designed with resilience and flexibility in mind. Complemented by full line monitoring, 99.9% SLAs and personalised professional services support, Ethernet can handle all voice traffic, servers, and cloud-based software.
Image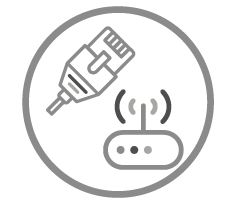 How will Ethernet benefit your customers?
Increased Productivity
Exclusive use of the connection optimised for the latest cloud and hosted services. Identical upload and download speeds are ideal for supporting high-bandwidth applications such as video, VoIP, and off-site hosted data access.
Guaranteed Consistency
An industry-leading 99.9% availability SLA and optimum fix times mean that the connection will always be resilient, reliable and at the speed your customers demands. A choice of failover options also provides added security, and we'll automatically redirect traffic in the event of a line failure, so your customers stay connected.
Total Control
Monitor usage and performance through dedicated access to their own powerful, easy-to-manage portal. Our cutting-edge Sentinel system also offers proactive alerts by SMS, email, or phone call in the unlikely event of any line outages.
Complete Flexibility
Upgrade bandwidth with ease, plan ahead for busy periods, and increase bandwidth at any time if your customers expect high volumes of usage over a short period, or if the business is seasonal.
Got a question? Or not already a partner and interested in becoming one? Let's talk.