VOIP Solutions - IP Voice Connect
.
Flexible and cost-effective IP Voice.
VOIP Solutions - IP Voice Connect Product Sheet
IP Voice Connect is a highly flexible and future-proof IP-voice service that lets you communicate simply using your internet connection. Significantly lower cost than ISDN lines, IP Voice Connect maintains quality and business continuity.
Compared to traditional PSTN/ISDN lines, you can pass on huge cost-savings and continuity benefits to further support your customers. We take care of the provisioning and service support, with expert technical help available whenever you need it.
Image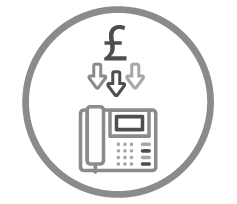 How will IP Voice Connect benefit your customers?
Reduced costs
Save up to 50% on line rental and over 15% on call costs compared to ISDN charges, with free internal calls within their organisation.
Seamless continuity
Advanced call re-routing, number management, and disaster recovery features. Fully compatible with most current PBX systems.
Consistent quality
Our uncompressed voice provides high-quality delivery. Our resilient core platform maintains the quality of service.
Got a question? Or not already a partner and interested in becoming one? Let's talk.