IP Voice ISDN Replacement
.
Ensure your customers' hardware is ready for the PSTN switch off without the costly investment.
IP Voice ISDN Replacement Product Sheet
IP Voice ISDN Replacement provides a flexible and cost-effective solution for customers who wish to keep their existing hardware post PSTN switch off.
Without the need to buy new hardware, customers' can make the most of their existing investment and maximise ROI.
Image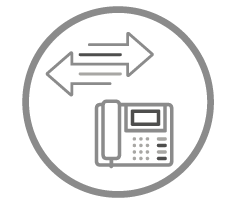 How will IP Voice ISDN Replacement benefit your customers?
Easy migration
Get up and running without any major changes to existing infrastructure and hardware and customers' can retain their phone numbers and hardware.
Cost-savings
Protect existing investments without the need to invest in new infrastructure.
UK-based support
Dedicated account management and professional services support.
Future-proof connectivity
Ensure your customers are prepared for the PSTN withdrawal
Got a question? Or not already a partner and interested in becoming one? Let's talk.