Blog
Nasstar Channel Partner Portal Updates
3 minutes | 20 September 2022
Additional features for a better user experience
As one of the largest independent providers of transformative technology in the UK, we're here to make sure our partners succeed. Our dedicated Partner Portal is a key tool to delivering that success and following on from phase 1 of our recent improvements, we've released a new range of features.
These new resources will provide more capabilities and functionality, enabling our partners to deliver the very best customer experience.
Single Availability Checker
Conveniently located on the portal's home screen, partners now have access to a Single Availability Checker - allowing them to search through connections using a telephone number or postcode.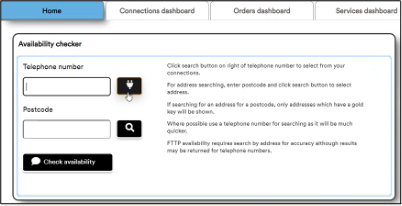 Previously, to check availability, users would have to access a different site each time - a real pain if they needed information on a few different connections in quick succession.
With the Single Availability Checker, users can quickly locate a connection and resolve an issue in real-time.
The Single Availability Checker is much more conveniently located, helping our partners navigate through the portal faster than ever before.
Bulk Availability Checker
Sometimes partners want to check or migrate thousands of lines in one sitting. Up until recently, they had to go through each one individually - a process that could have taken hours!
Under the 'Resources' section of the portal, sits the new Bulk Availability Checker - a great feature that doesn't require any technical ability.
With the bulk checker functionality, partners can upload up to 5,000 lines at any one time, and our team will check the data and upload the results. No more lengthy line-by-line checks.
Once a "new request" is selected, partners can decide how to add information to the checker. There are options to paste telephone numbers, or gold key and district code pairings directly or upload via CSV file. If the latter is more convenient, our team have prepared a handy template accessible from the bulk checker page.

We'll send out an email when the request is finished. All that's left is to export the results as an excel or CSV file.
The bulk checker is great for partners that need to confirm if customer connections are eligible for upgrades. Instead of using the single checker, a partner could input their whole estate - saving time and keeping their users happy.
Branding and Customisation
Also found in the 'Resources' section is the branding page. Channel partners now have the ability to personalise the portal by changing the colour scheme, choosing different font styles, and adding a company logo – all without raising a single request.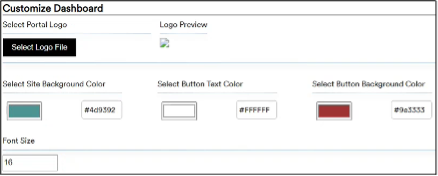 Experiment with background, text and button colour and preview the results. We've even included a safety measure, so when a new theme is saved it won't go live until we commit the changes.  
Product page
The new product page is another useful tool. It gives partners visibility over pricing without the need to log an enquiry with their account manager. The information available will come in handy when reviewing pricing structures.
API Explorer
We'd also like to highlight our API Explorer. Built for our partner's development teams, it provides a library of useful APIs and a helping hand to get started.

For each API, our documentation covers required specifications, instructions on how to run it, and FAQs. There's also a feature that allows developers to make API calls. So, they can try it out before implementing it.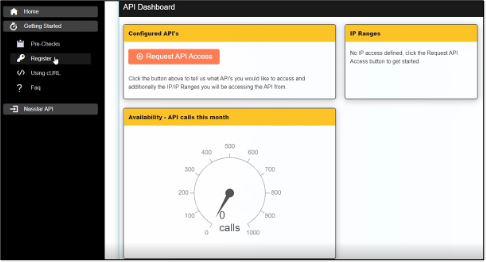 Visit the Partner Portal and explore the new dashboard features.
As always, your feedback is incredibly important to us. So, remember to get in touch - what other kinds of features or functionality would you like to see in the Partner Portal?
Email partnersales@nasstarchannel.com with your thoughts